About Bacarella Wealth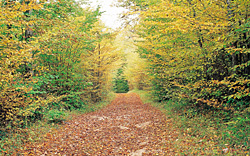 Bacarella Wealth Consultants, LLC, was founded in 2005 by Anthony Bacarella with the goal to design a unique approach to financial planning to better service clients' needs.
We are a full-service wealth management firm committed to helping clients pursue their financial goals. We offer a wide range of financial products and services to families, individuals, and business owners.
We are committed to working with you and your family to determine the right financial path, beginning that journey, and helping you to stay on track. We keep this commitment in the following ways:
We are committed to providing personalized service through our comprehensive approach.
We are committed to developing a loyal and trusting relationship.
We are committed to defining a clear communication plan to help meet our client's expectations.
We are committed to educating and informing our clients about critical financial planning issues.
We are committed to continually advancing our planning experience through training, education, and certifications to bring unparalleled advice to our clients.
We look forward to helping you Build Wealth Comprehensively!